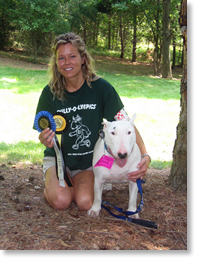 Karen - Office Manager
I've been with Plaza Vet since 1987 and as office manager, help keep the office running smoothly.
I'm married with 3 horses, an English Bull Terrorist, a Labrador Retriever, one cat, and a miniature mule!
I also have a strong interest in assisting veterinary facilities with their OSHA compliance needs. You can learn more about this at vetoshaassistant.com.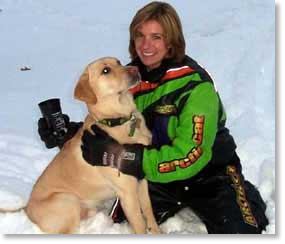 Michele - Technician
Michele has been on staff here since 1989. Her technical competence and years of experience will help ensure your pet receives excellent care at our hospital.
Michele and her husband have a son, and she really enjoys being a mom!
During her spare time, Michele enjoys cheering her son on at his soccer games, scrapbooking, and spending time boating with her family (weather permitting).


Emily - Technician
Emily joined our team in 1999 and worked her way up to her position as a Veterinary Technician. Emily's technicial skills and pleasant personality are appreciated by our clients.
Emily is married with 3 children and one dog at home.
Kristi - Technician
Kristi had acquired 4 years experience in the veterinary field before joining the Plaza Vet team in 2005. She received her BS degree from UMass in 2001.
Kristi is married with two dogs and a cat. She and her husband have 2 sons and a daughter.
Kristi also has her own pet sitting service, KP's Pet Sitting.

Alyssa - Technician
Alyssa has worked at Plaza Veterinary Hospital since 2006.
She is married with 3 adorable girls, one son, 1 dog and 2 cats at home.
Her hobbies include crafting with her daughters.

Jessica - Technician
Jessica began working here in 2011. She is married with one son, and an American Bulldog named "Lily".


Victoria - Technician
Victoria has been in the veterinary field since 2007. She and her family moved here from Arizona in the Fall of 2011.
She is married with 4 children and 3 dogs.


Mardi - Animal Attendant
Mardi began working here in March, 2007. She and her partner have volunteered at an Exotic Animal Sanctuary for many years. She has a strong interest in reptiles and wildlife, and has earned a Veterinary Assistant certification.



Phil - Animal Attendant
Phil has been on staff here since 2009, and does a great job ensuring the comfort of pets that are boarding and hospitalized here.
Phil is married, and has 1 yorkie at home named Olivia.